Technical Denim
Technical Denim is a special collection that infused performance technology into a few denim styles for men who are on-the-go. For this online exclusive collection, I designed a unique digital experience showcasing the products' performative qualities with target customers' active lifestyles in mind.
̌
Collaborated with photo art directors in delivering assets that would allow us to show the product lifestyle and spotlight on product details per item.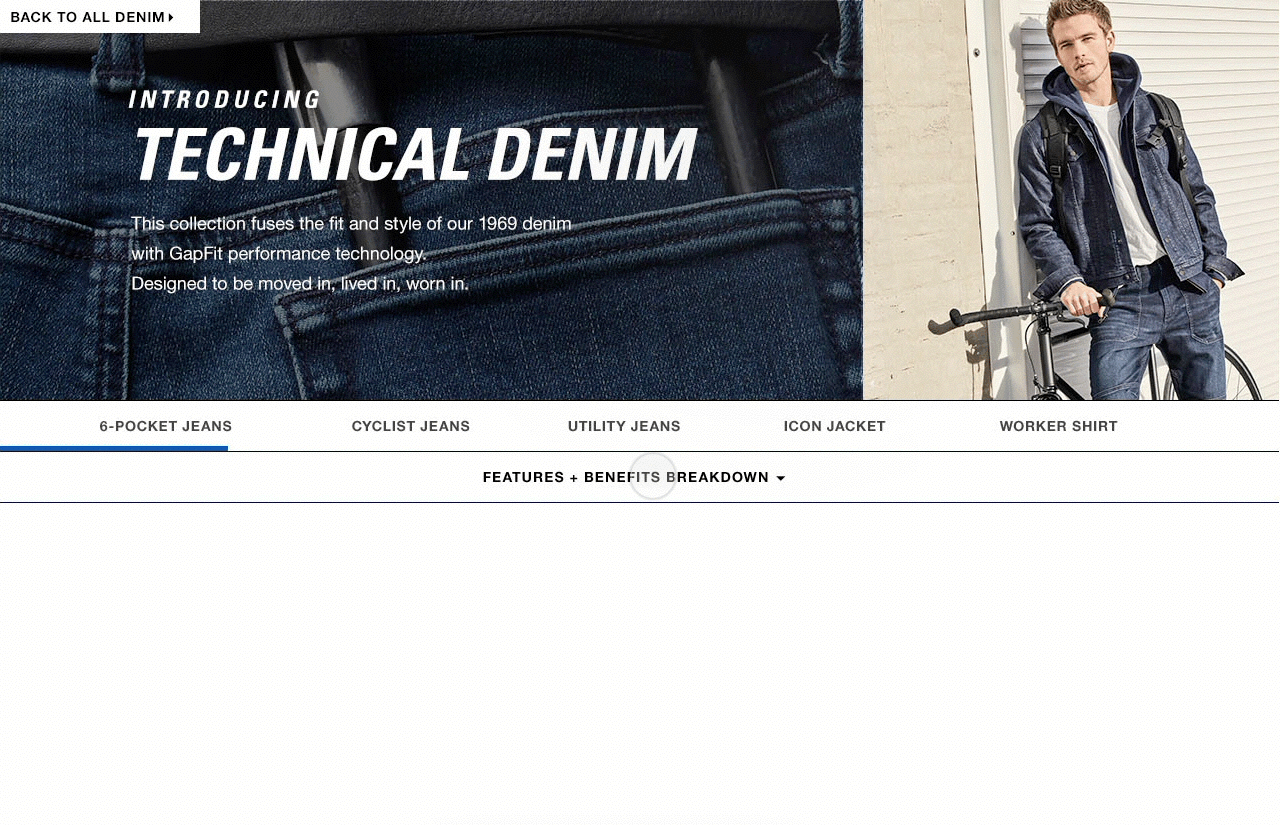 To evoke an active vibe through typography, I used Univers Bold Italic Condensed. Icons are used to educate the user on technical benefits of the fabrication with "skimmable" content.
Interactive Product Spotlight
Created an interactive experience for each product for the user toggle between front, back and inside views of the product and its benefits (i.e. Water repellant, pockets, etc.)
The landing page had successful engagement with 118% click through rate on the entire page mainly driven by the in-sort marketing interactions as it displayed different product views that proved interest in the product.