Denim Guide
During Fall 2016, Gap revamped the Adult Denim line with stunning photography juxtaposing the On-figure Models to Americana landscapes.
As the lead designer for this project, I designed an interactive denim fit navigation, as well as integrating marketing content within the shopping experience.
̌
STRATEGY:
Leverage Brand Campaigns and print collateral to create a digital experience that would make it easier for the customer to navigate through the robust denim sort.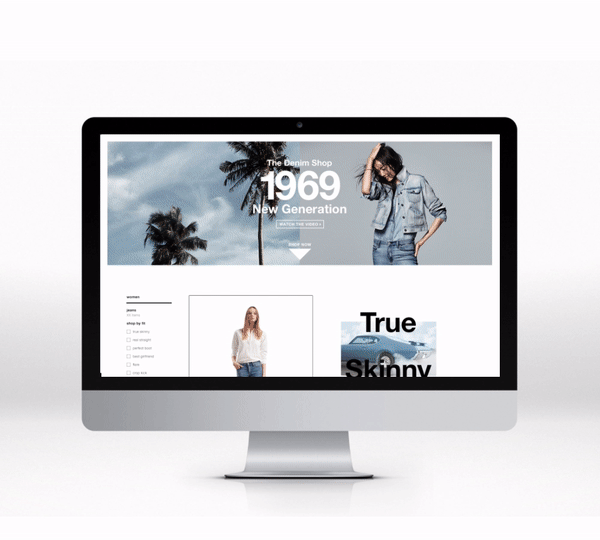 1. Sticky Tabbed Navigation
Allow the customer to shop between the two pillars of denim on this relaunch. The sticky functionality allows for accessibility & memorability to shop between fits/ stretch as the user scrolls through the page.
2. Interactive SubCategory Header
Enables the user to view the jeans in full rotation through a scroll bar to educate user about the fit of the jean and available stretches.
Strategically placed interactive content to educate the user on Gap's sustainability efforts and provide tips for outfitting.
The denim guide for Women on the desktop was getting over 36% Click Through Rate and making almost $44K/day. This is +10% higher CTR vs. the old denim marketing. The daily revenue is also more than double what the previous page generated.